The i3T EOS is a small lamp very interesting for its power and its size.
Click on the button below to see the actual price of the flashlight.
SMALL, STURDY AND VERY WELL BUILT
The i3T EOS feels solid. Everything fits together well and it doesn't feel like it's going to snap between your fingers. Its body is made of aluminum.
In terms of specifications, it's all good. It offers a power of 180 lumens maximum on a AAA battery, for a length of less than 9mm and a weight of 41g, battery included. All operated by a button on the back of the lamp. This allows you to operate it with one hand. It is waterproof IPX8. So it can be immersed in water up to 2m for 30 minutes without risk of drowning. A very good point.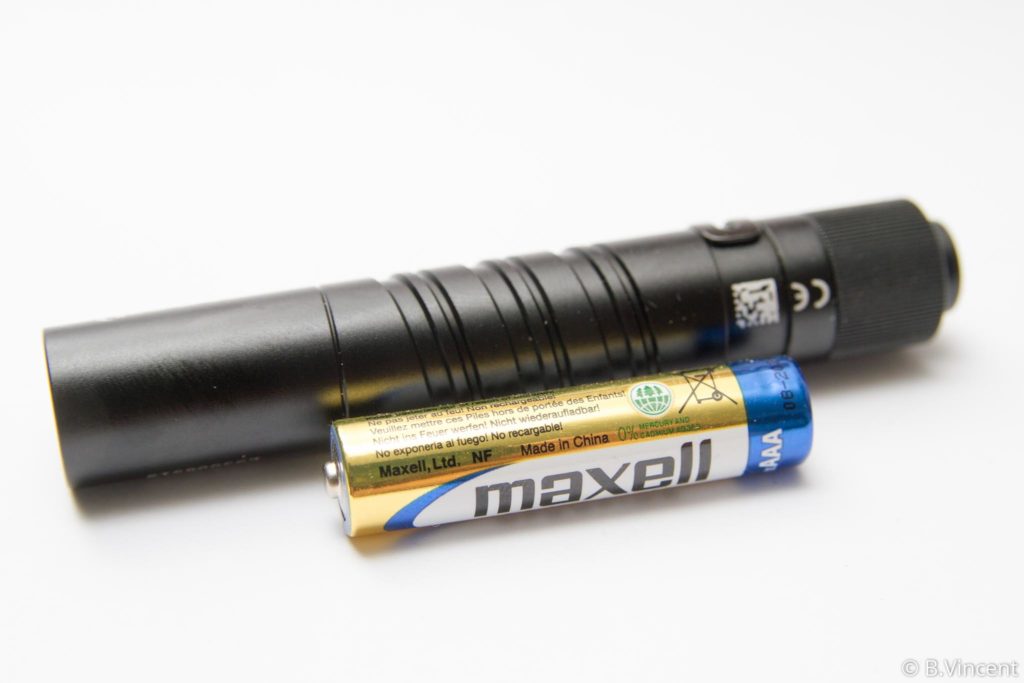 In terms of autonomy, the lamp offers two powers 5 and 180 lumens, for a duration, on paper, of 16h at 5 lumens and 21 min at 180 lumens.
The lamp comes with a removable two-way clip. This means that you can use one side of the clip to hold it on the edge of a pocket and the other side to clip it on the visor of a cap for example and make it a headlamp. Pretty smart!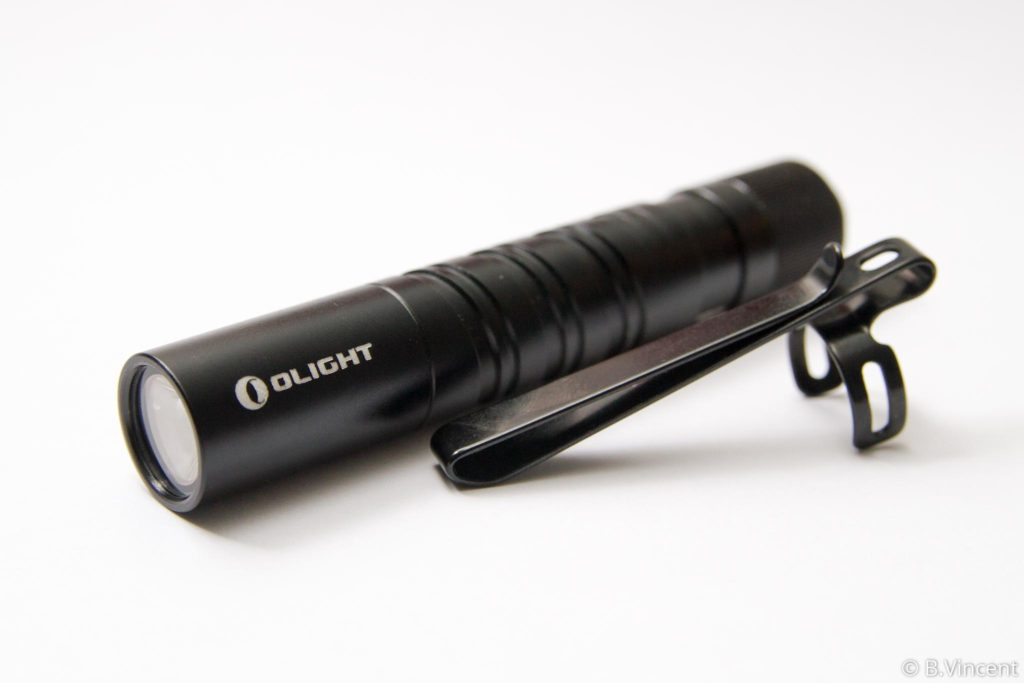 In addition, a small hole in the clip allows you to hang a key ring. On the other hand, even if the clip is really tight on the body of the lamp, if you were to pull violently on the strap or the keys while the lamp is stuck, the clip could come off the lamp. You would still have to pull on it like crazy.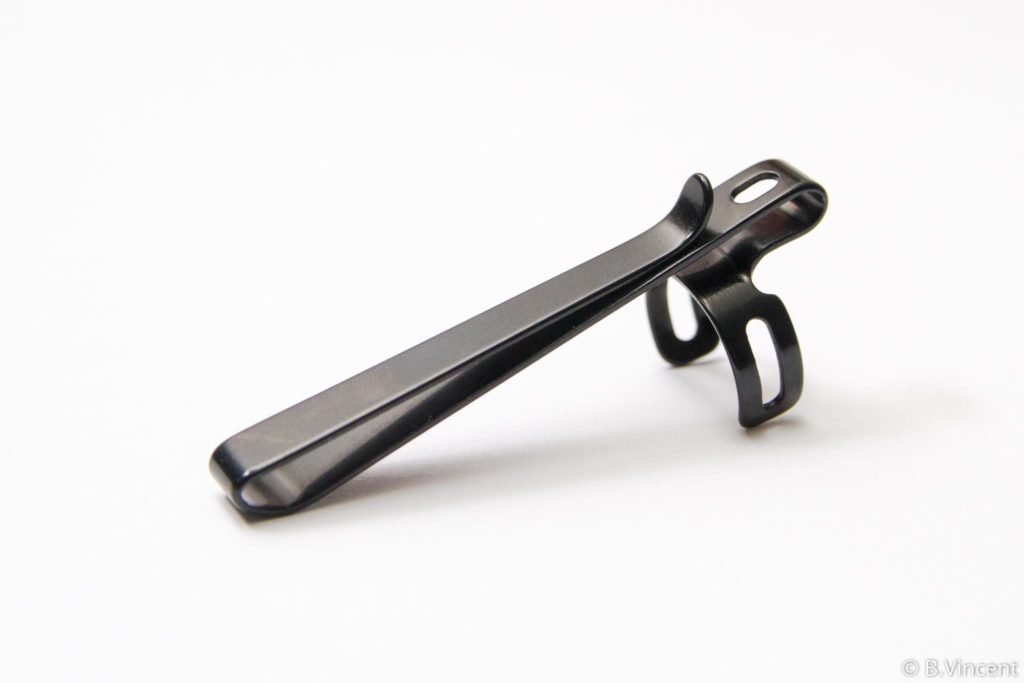 The lamp is guaranteed for 5 years and available in several colors.
WHAT IS IT MISSING?
Personally, I think that a "beacon" mode (a flash every 2 or 3 seconds) and an "SOS" mode would make this little lamp very interesting in case of a problem like a car accident or when hiking to signal its position in the middle of the night. This would make it ideal in a vehicle or for backpackers.
Especially since these modes use little energy and can last for entire nights. Ideal in case of rescue.
CONCLUSION
The i3T EOS is a very well built lamp, powerful and simple because it has only one mode with two powers (5 and 180 lumens). It will be suitable for people who need a small lamp to have with them. I am thinking in particular of plumbers, electricians, heating engineers, garage owners, experts, etc… In short, any person who has to go to dark places, and needs, at times, a little light and, at other times, a powerful light punctually.
On the other hand, it may be less interesting for sportsmen or adventurers who want to have a lamp capable of signalling their position for long hours in case of problems.
Click on the button below to see the actual price of the flashlight.
PROS:
CONS:

Small size : 89×15 mm
Lightweight : 41g
2 power : 5 and 180 lumens
Body in aluminium
Switch button
Water resistant IPx8

Lacks a beacon/SOS mode
Front glass made of plastic
Don't Miss Out!
Subscribe to the newsletter to get all new posts. (You will receive max. two emails a week)
Your information is confidential.