While surfing the net, I found dozens of cheap flashlights. I ordered this one which costs only 3 euros. After my first impression, the report is rather mixed.
GOOD POWER
The lighting power is pretty good. Its datasheet announces 500 lumens but I think we are closer to 60/80 lumens compared to my other flahlights. This power is ample for most uses. It needs an AAA battery.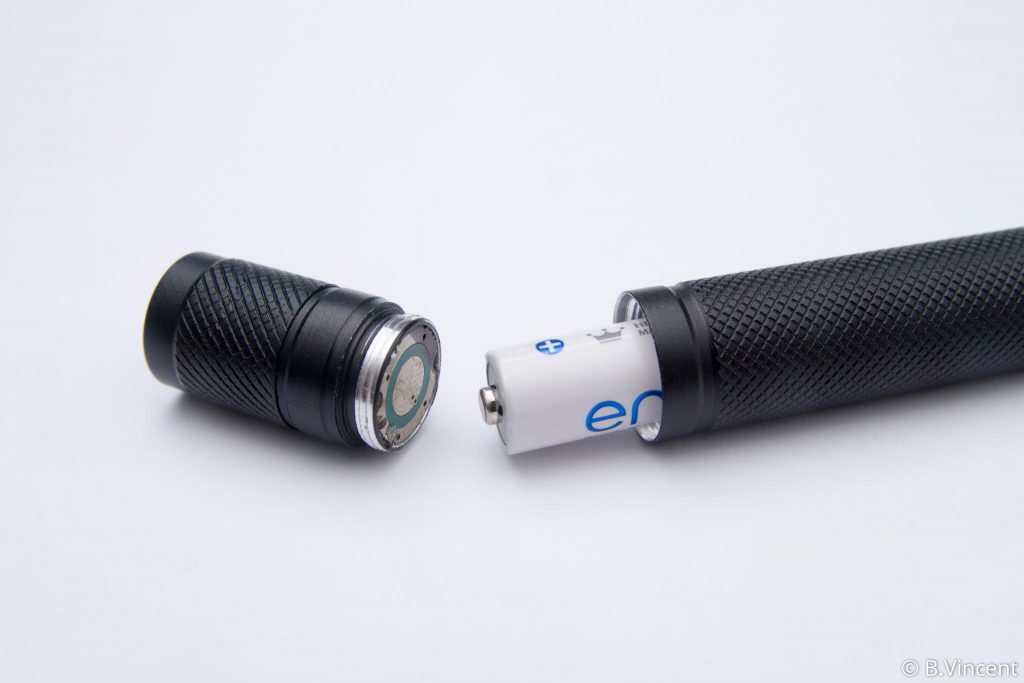 On the other hand, the flahlight has only one level of power and its light is white pulling towards the blue.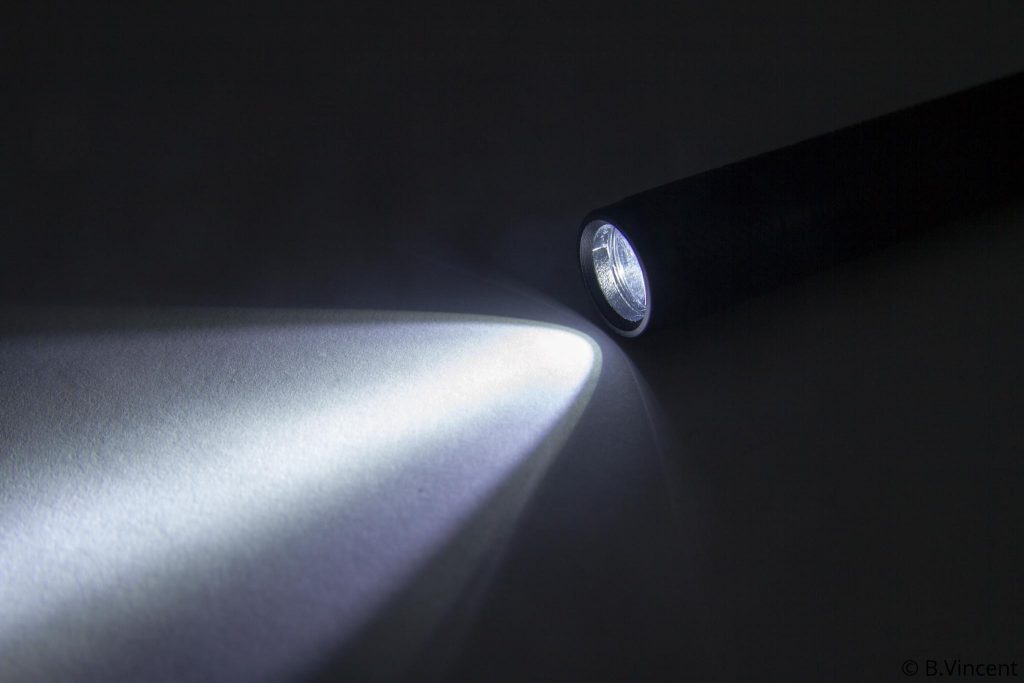 MATERIALS RATHER GOOD …
The flahlight is metal (surely aluminum). The body of the flahlight looks solid. The front window is made of plastic and it is not waterproof. This is not surprising for a flahlight at this price. The flahlight is also a little bigger than the Thrunite Ti3 you can read the test here: Thrunite Ti3, a small flashlight full of qualities.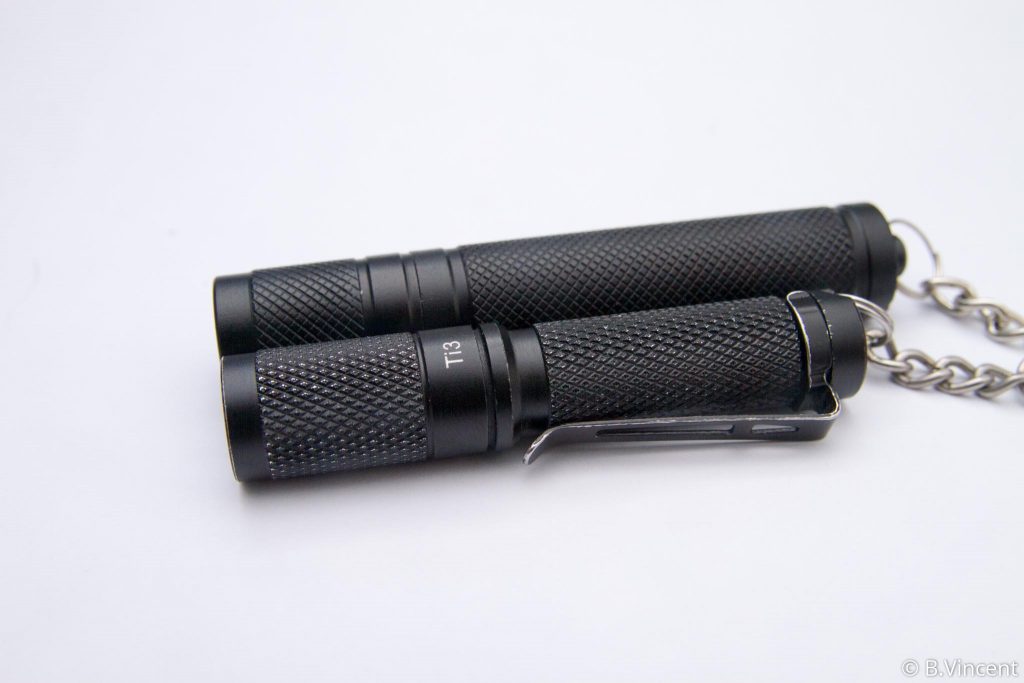 … BUT SWITCH SYSTEM TO REVIEW.
The problem is that the switch system is anything but well thought out. To light the flashlight, it is necessary to screw completely the end of the flashlight (where there is the chain for fixation).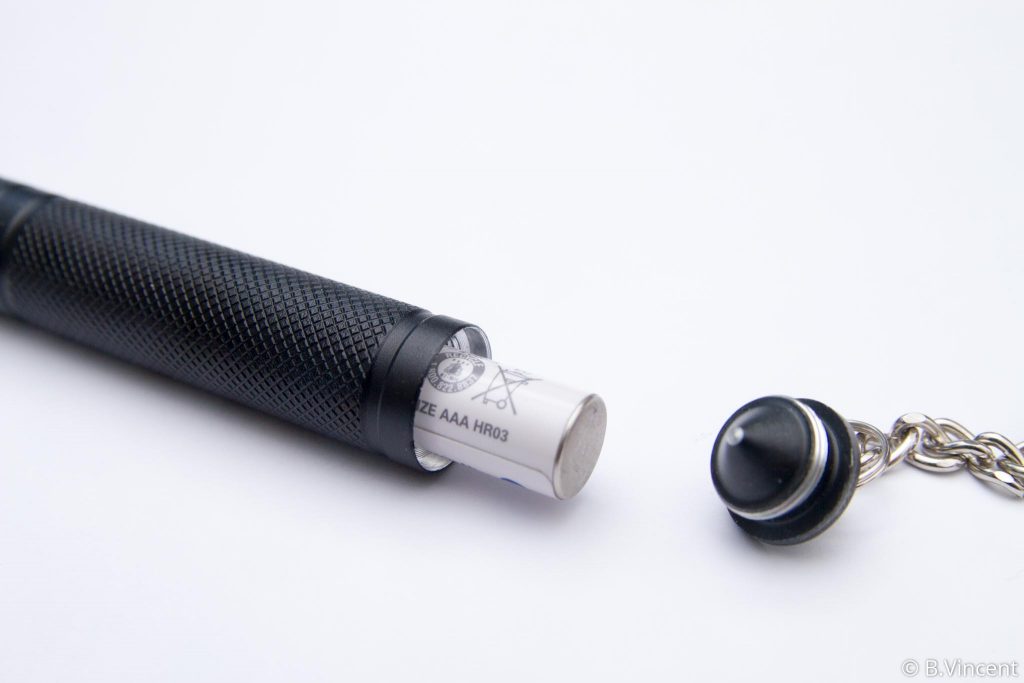 This switch method is, in my opinion, problematic because it makes it complicated to switch with one hand. In addition, when this part is not screwed down, the flashlight can easily be unscrewed. If it is on a keychain, where it will be subjected to all kinds of movements, it could be lost very easily.
One solution would be to add a rubber O-ring at the thread to create friction and prevent the flashlight from unscrewing easily but the risk of loss will still be present.
You can also read my article on The 10 essential qualities of a flashlight for your keyring.
CONCLUSION
3 euros is not expensive paid for a lamp, that's for sure. But the quality of workmanship and design are important factors, if you have to have it with you constantly and rely on it when the time comes. Anyway this lamp can be perfectly placed in a dry place where it would not be too shaken and would not risk to unscrew completely: For example, in a toolbox, in a cupboard where it is dark, in a drawer, in a medicine box, etc …
If this lamp interests you, click the button below to buy it.

You liked this post!
Subscribe to the newsletter to get all new posts.
(You will receive max. two emails a week)
Your information is confidential.