Have you ever had to fix a necklace with a mesh open? Quickly cut a discount coupon? Properly cut a thread that exceeded your favorite t-shirt? Unclog a bottle? Tighten the screws of a friend's glasses? Retort a child's colored pencil during a picnic? Or dozens of situations where a pair of scissors, a screwdriver or a knife could have been useful without wanting your pockets to be deformed by their presence?
So the Leatherman Squirt PS4 is for you. Click on the buttons below to buy it.
In this article, I'm going to talk about this little multi-tool that I've had for a few months in my pocket or more precisely in the pocket pocket of my jeans. It is perfect for someone who wants to have a discreet multi-tool on him. He does not leave me anymore.
SMALL, ROBUST WITH IRREPROCHABLE CONSTRUCTION.
The Leatherman Squirt PS4 exudes solidity. It is 420HC stainless steel. Very well built. The colored parts (black in the picture) that I thought were plastic are, in fact, aluminum. Robust I said.
He is really tiny. its length is 58 mm for 21 mm wide and 14 mm thick. His weight on the scale is 56 gr.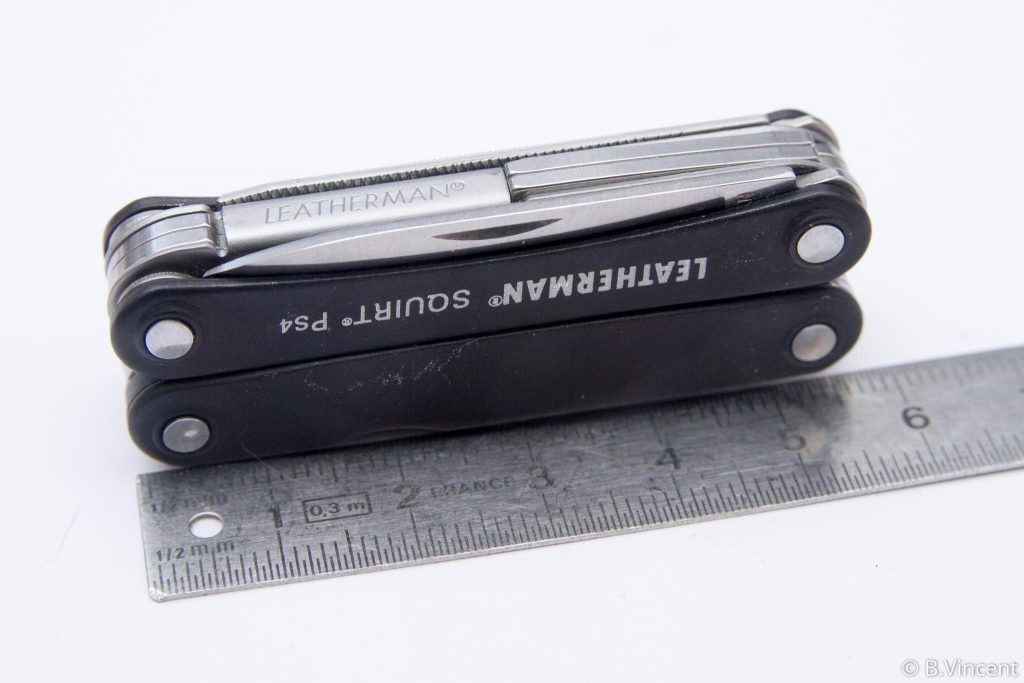 And he is guaranteed 25 years! In short, that's good.
WHAT ARE ITS TOOLS?
Despite its small size, the Squirt PS4 contains not far from 10 functions. It has a knife, a wood and metal file, a Phillips screwdriver, a flat screwdriver, a bottle opener, a pair of scissors, a multifunction pliers with cable cutter . It also has a ring to attach to a key ring.
IS IT EASY TO USE?
The tools are very easy to open. The fact that they are accessible from the outside is a very good point. You will go very quickly to find and release your tools.
WHAT DOES HE LACK IT?
The only two things he would miss are a toothpick and tweezers. Nothing serious. In addition, on the internet, some users were able to insert a needle on the side of the tool. History to add this function.
CONCLUSION.
The Leatherman Squirt PS4 is small, robust, very well built, has 10 functions and a 25 year warranty. What else can you say, except that it's the perfect companion in EDC if you do not want to sacrifice your style of dress. There is not a day going by without me using it myself.
Click on the button below to buy it.
THE PROS :
THE CONS :

Reduced size: 58x21x14 mm.
Lightweight: 56 gr.
10 functions: knife, wood and metal file, phillips screwdriver, flat screwdriver, bottle opener, scissors, multifunction pliers with cable cutter and key ring.
420 HC stainless steel tools.
Aluminum handle.
Don't Miss Out!
Subscribe to the newsletter to get all new posts. (You will receive max. two emails a week)
Your information is confidential.